Compact cars are big business in the Canadian marketplace. Virtually every mainstream automaker offers a used compact model for shoppers to consider. Used compacts are big business in the used car marketplace, too. The promise of fuel-efficient operation, easy-to-drive dynamics, and relatively low asking prices are all to thank.
If you're considering an affordable, fuel-efficient used compact as your next ride, be sure to check out our list of the draws and common issues with some of the used-car scene's most popular compact products.
Remember: If you're uncertain of the condition of the model you're considering, your favourite mechanic will be glad to help.
Further, remember that the little 4-cylinder engines in most of the models listed below have a timing belt that requires replacement at set intervals. As failure of this belt can result in catastrophic engine damage, be sure to determine where the timing belt sits within its life cycle on the model you're considering.
2006 to 2011 Honda Civic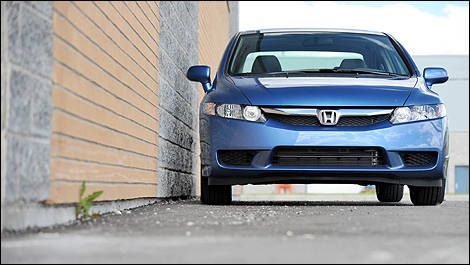 2009 Honda Civic (Photo: Matthieu Lambert)
The Draw:
Honda's Civic has long been the Canadian market's elemental compact car. Look for sedan and coupe body styles, a long list of standard safety gear, and the promise of reliable long-term performance and value that have defined the model for decades. Owners rave about build quality, gas mileage, trouble-free operation, and overall comfort and refinement. All models are 4-cylinder, front-wheel drive, making the shopping process easy.
What to Check:
Pay close attention to the suspension on this generation of Civic. Listen for any unwelcomed sounds as you travel over bumps at various speeds and angles. Popping or clunking typically indicates a worn-out suspension component. Though rare, there have been a few reports of blown head gaskets. Engine oil in the coolant supply, or vice versa, are good indicators of a bad head gasket. Shoppers are advised to check the condition and levels of all fluids, regardless. Be sure tires and brakes are up to spec, and bring the VIN number to your local Honda dealer to determine if any outstanding recall work needs to be performed.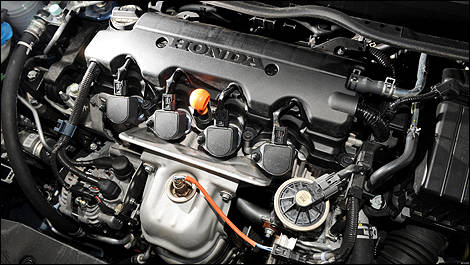 2009 Honda Civic engine (Photo: Matthieu Lambert)