• Porsche aims to have an electric Cayenne ready by 2026.
• Porsche is aiming for 80 percent of its sales to be all-electric by the turn of the next decade.
• The next electric model that is expected from Porsche is the Macan in early 2024.
The electric shift is well underway at Porsche and buyers are on board. We saw it with the success of the Taycan. The number of questions we're asked about the arrival of the next all-electric models in the lineup, not least the Macan and the Cayenne, is further evidence of that.
While the electric Macan is expected in early 2024, until now we had no specific information about the arrival of a Cayenne EV. Autocar reports that Porsche is planning to have that ready for the 2026 model-year. The outlet adds that that the SUV will be built on a version of the Volkswagen Group's PPE platform, which is designed for large-volume luxury models. That structure is debuting later this year with the Audi Q6 e-tron compact SUV, essentially intended to be the Audi variant of the coming electric Macan.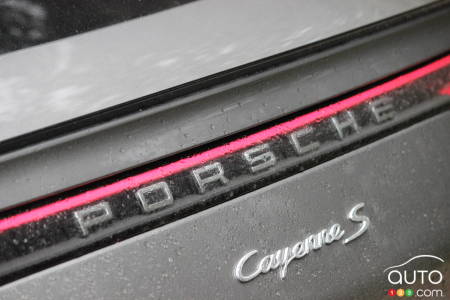 The EPP platform is modular, so we're not done hearing about it. It will be able to accommodate more-compact, but also bigger vehicle formats. With the Macan, it would feature a 98-kWh battery pack and a single motor driving each axle. The combined power of at least one of the versions is expected to exceed 600 hp. Obviously, we can count on a little more with the Cayenne, but that remains to be seen.
Towing capacity will also be something to watch. For many buyers, this remains an important issue.
Porsche expects 80 percent of its sales to be electric vehicles by the end of the decade. The company has stated that only the 911 should still have a gasoline engine at the turn of 2030.
Which means we can expect to see several models migrate to all-electric in the next few years, including the 718 Boxster.