How good is the Porsche Macan on snow and ice? Almost as good as a rally car, says Walter Röhrl in an article originally published in the Porsche customer magazine Christophorus.
If you don't know who Walter Röhrl is, here's a refresher: This 69-year-old rally and auto racing driver from Germany is a living legend. With victories for Fiat, Opel, Lancia, Audi, Porsche, Ford, and BMW, Röhrl was elected "Rallye driver of the century" in Italy and "Rallye driver of the millennium" in France. In recent years, he has been retained as the senior test driver for Porsche road cars, and continues to be a passionate skier and cyclist.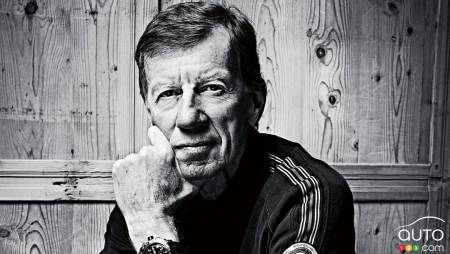 Röhrl especially enjoys driving the Porsche Macan on snow and thinks it offers very good performance, he told the magazine.
"In the many test-drives I've done with this Porsche, it has shown very close affinities to rally cars, particularly under winter conditions. Turn in, brake straight into the curve, let the car gently catch up, and power out onto the straight."
Of course, it helps that the Porsche Macan's cutting-edge driver assistance systems provide more safety than ever before, but they're powerless in the face of one thing: a curve that is entered too quickly. "People aren't immune to the laws of physics," he says, "and neither are cars."
Bottom line: Even a skilled athlete like the Macan needs to be handled carefully.
Here's another review of the 2017 Porsche Macan that was published on Auto123.com. Also, catch Walter Röhrl testing a Cayenne GTS and Cayenne Turbo S on ice in this video: