I've recently tested Meguiar's DA (Dual-Action) Power System, which is mainly aimed at do-it-yourselfers. It attaches to a regular drill, and comes with a comfortable handle for effective, precise polishing.
The foam pad allows you to easily apply wax or a light compound to refresh specific areas of your car's body. The DA Power System is designed to produce even better results than manual application by spinning and moving up and down at the same time -- hence why it's called ''dual-action.'' This feature gives it a definitive edge over other, smaller polishers.
The aforementioned handle helps you control the polisher and keep it exactly where you want to work. Plus, it's cushioned so there won't be any damage to your finish if you accidentally make contact.
Since it attaches to a drill (cordless or not), you don't have to purchase an extra tool that you would later store for several months. However, if your drill is easy, manipulating the Meguiar DA Power System will quickly prove tiresome, even with the convenient handle.
Once you're done, the device is easy to clean using tepid water and soft soap. The foam pad also regains all its flexibility.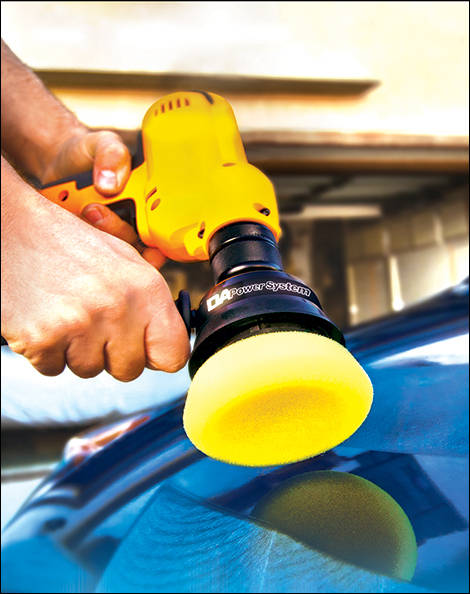 Meguiar's DA Power System