The threat of a strike in the automotive industry is real, and it could be triggered as early as this evening in the U.S.. The labour contract between workers of the UAW (United Automobile Workers) union and the three major American automakers expires today.
And an agreement between negotiators for the UAW and the Big Three is still a long way off. If no agreement is ratified today, the union has said it plans a series of strikes targeting individual car plants in the U.S. For now, it will hold off on setting in motion a general strike by its 150,000 members.
One minute to Midnight
For the first time in the UAW's 80-plus-year history, the union could order workers employed by the three US automakers - General Motors (GM), Ford and Stellantis - to stop work after their contracts expire at 11:59 pm Eastern on Thursday, as UAW President Shawn Fain announced in a video posted on Facebook Wednesday night.
"We do not yet have offers on the table that reflect the sacrifices and contributions our members have made to these companies. To win we're likely going to have to take action. We are preparing to strike these companies in a way they've never seen before."

- UAW President Shawn Fain
This does not bode well.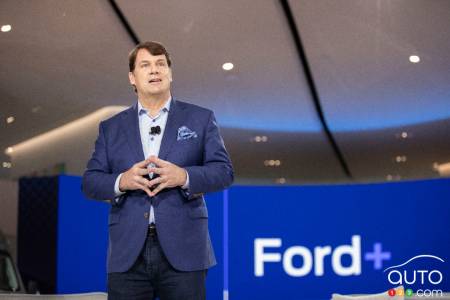 Initially, the action will be strategic. According to Fain, ordering workers at certain plants to stop work could "cause confusion". By halting production at a key plant that supplies engines or transmissions, for example, other plants could find themselves deprived of the parts needed to make vehicles.
Another option on the table would be to attack where it hurts, i.e. by ceasing assembly of the most profitable models like pick-up trucks and large SUVs.
Big enough to hurt the economy
Coordinated strikes could have an impact on US economic growth, depending on their duration. Declining inventories on the new vehicle market could push up used vehicle prices again.
Fain pointed says it's possible all auto workers will go on strike together at some point. According to Deutsche Bank estimates, a complete work stoppage would cost each automaker between $400 million and $500 million USD per week. Some losses could be recouped by increasing production hours once the conflict is over, but the longer the stoppage, the more this possibility diminishes.
White House weighs in
On the political front, the White House wants the UAW and major automakers to work around the clock to avoid a strike.
Said a White House economic advisor, President Biden has "encouraged the parties to stay at the table and to work 24 and 7 to get a win-win agreement that keeps UAW workers at the heart of our auto future." Joe Biden is said to be following developments very closely, and he has been in contact with both management and unions.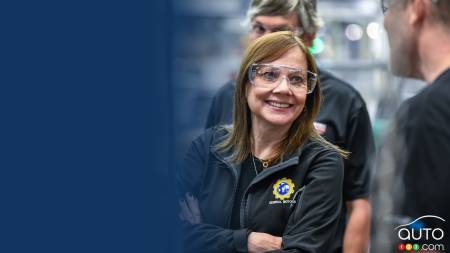 The negotiations
Among the main sticking points are wage considerations. Ina nutshell, the American union asked for a 40 percent increase over four years. Ford proposed a 20-percent increase over the life of the contract, GM 18 percent and, Stellantis 17.5 percent, according to Shawn Fain. This represents less than half the wage increases demanded by the union, though more than the companies' initial offers.
Demands also include the restoration of defined-benefit pensions for all workers, a 32-hour week and additional cost-of-living increases, as well as job guarantees and an end to the use of temporary workers.
Yesterday, Ford boss Jim Farley said his company's offers are the most generous it has made in 80 years.
Fain said the automakers had rejected improvements to pensions, the 32-hour work week and other requested benefits.
He also said that the final decision on whether and how to proceed with the strike won't be made until Thursday evening, with an announcement likely at 10 pm Eastern time.
On the Canadian side, the current labour contract ends next Monday, September 18. We'll be keeping a close eye on things. At the recent Detroit Auto Show, a source told us that tension levels are lower at Canadian negotiations, but there's still real concern.