Elon Musk, president and CEO of Tesla, revealed the company's business plan during the Cleantech Investor Summit held in Palm Springs, California, last week. The automaker will develop an SUV dubbed Model X for 2011 as well as a people's car that will sell for $30,000 in 2015.
Tesla's mission is to popularize electric vehicles around the world, and Musk's predictions shed light on the automaker has choice to work on these two new models.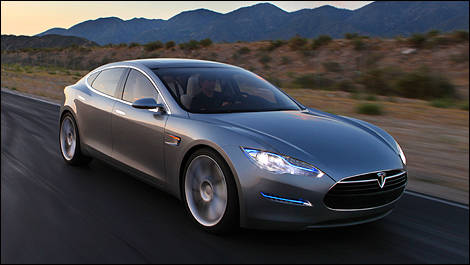 Tesla Model S (Photo: Tesla Motors)
According to him, all new vehicles sold by 2030 will be electric, and the majority of cars on the road will be electric by 2050. If his predictions are accurate, automakers have precious little time to develop products that will meet the needs and demands of consumers.
Tesla obviously plans on being prepared by offering a luxury car, an SUV and a more affordable model that will allow it to secure a large market share once most drivers will have made the switch.
Development of the two new models will be conducted alongside that of the luxurious, high-performance Model S, which should hit dealerships by 2012 or 2013 if all goes according to plan.
Source:
Gigaom