Starting today, the doors are open to the general public at the 2008 Canadian International Auto Show in Toronto, one of the largest auto events in North America.
Over 1,000 new cars and trucks are on display at the North & South Metro Toronto Convention Centre as well as the Rogers Centre. The show encompasses over 850,000 square feet.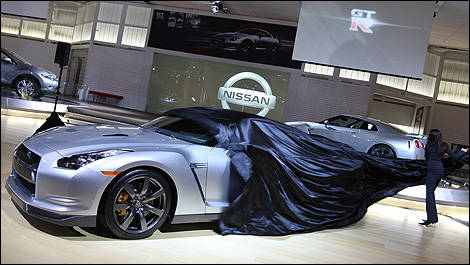 2009 Nissan GT-R
More than 300,000 visitors are expected at this year's event, where 40+ models are making their Canadian debut.
Also highlighting the CIAS are unique exhibits never seen before in North America, like the Lamborghini Theatre displaying 14 of the famous Italian brand's exclusive models as well as GTA in motion, which will demonstrate how the automobile itself can be part of the urban congestion solution.
So feel free to navigate through Auto123.com to get inside scoops and exclusive shots of all the new models in Toronto. Our comprehensive coverage will end on February 24.
photo:
Philippe Champoux