Once again this year, we focus on the thorny issue of value. Bang for buck. While there are vehicle options with a level of quality that's hard to beat, their price often puts them in a more affluent vehicle category that may be out of reach to many buyers.
The point here is not to go for the lowest price, but to go for the best possible quality for the price, not to mention the level of equipment, which of course comes into play. And since the vehicle categories have not been changed too much for 2023, we are keeping the same subgroups.
Here are the 10 models to consider in 2023 for the value they offer. And in case you're wondering, yes there could have been luxury models on this list, but as it happens (probably not by chance) there are none!
Best subcompact vehicle: Nissan Versa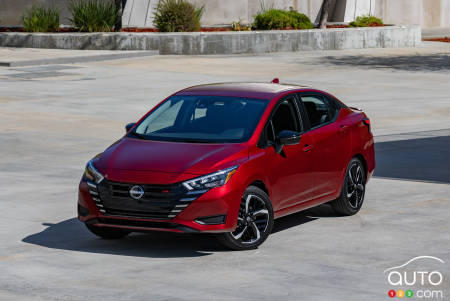 Last year, the Kia Rio topped this category – again. But with the improvements made to its only worthy rival, the Nissan Versa, the Korean subcompact relinquishes its title to the Japanese small sedan in 2023.
Larger than the Rio, the Versa sedan offers roughly the same level of equipment as its Korean rival, but the Versa comes with a large trunk and a decent amount of technology, starting with the entry-level model.
Like the Rio, the Versa can be ordered with a manual transmission on the base model, while on the more dressed-up models, the Versa offers a CVT instead, which is exactly the same type of transmission at Kia.
As for the Versa's equipment, Nissan's offering is relatively generous, starting with the base model.