Do you remember what FBI stood for when you were younger? If not, too bad... For those of you that do recall, we just found another definition: F-Body Idolizers. Not bad eh? Fine, it's weak.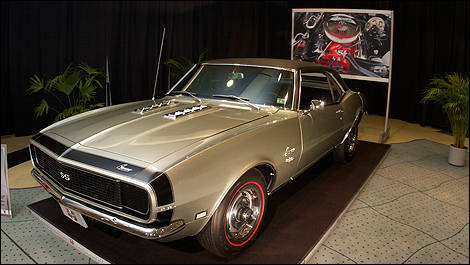 Photo: Michael Wong
F-Bodies are GM-speak for its small rear-wheel drive platform. If you're thinking that you've heard this name before and a long time ago, at that you're not crazy. The F-platform was first introduced in 1967 for the Camaro, which we all know was the General's response to the
Ford Mustang
.
Old or not, the F-Body is a class of cars that includes some of the most famous performance cars to have ever left a GM assembly line: The Firebird and the aforementioned Camaro and every version of said cars.
The 2011 edition of the CIAS has put together a fabulous collection of F-Cars including the latest iteration of the
Camaro
, which in fact is not an F-Body, it's a Zeta-chassis car. Big deal...
Check out the gallery. Personally, we'd drive off in the 1969 Yenko Camaro. Hot stuff!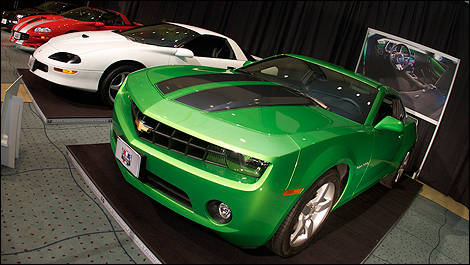 Photo: Michael Wong
2011 Chevrolet Camaro