TORONTO, Ontario —
Mazda has decided to concentrate its R&D activities on a very unique and radical technology: the internal combustion (IC) engine.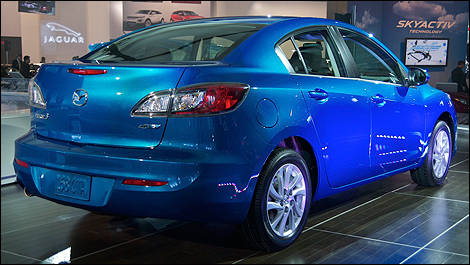 Photo: Michael Wong
That be the same device originally patented by Nicholas Otto (and others) in the late 1800s, and now powering about 99.999 percent of all vehicles currently on the road today.
"Our guys went through a lot of analysis and came to the conclusion that there is still way more improvements to be made with the IC engine," notes Robert T. Davis, Mazda North America's Senior Vice President for Quality, Research and Development.
The day before he had the honour of debuting the 2012 Mazda3 at the Toronto auto show, Davis and Mazda Canada president, Don Romano, sat down with a small group of auto scribes, to elaborate on the automaker's re-connection with the IC engine and other related technologies. The suite of technologies actually has a name —
SKYACTIV
.
SKYACTIV branded technology
"From a technical standpoint, SKYACTIV is a hard story to tell, because it's a detailed story to tell," offers Davis. "The primary SKYACTIV message to consumers will be about engines and transmissions. But it also concerns aerodynamics, body structure, suspension, even the manufacturing process."
Back in 2008, Mazda challenged itself to increase its global
fuel efficiency
standards by 30 percent by model year 2015.
To get there it decided to embark on a "step" approach, of incremental improvements over time. The alternative is putting expensive eggs in several experimental baskets. According to Davis, the step approach is better to suited to Mazda, because it is not the biggest of automakers, has mostly small and midsize vehicles in its portfolio, and IC technology ensures that its vehicles will always go "zoom zoom" as per Mazda's brand mission.
"We also wanted it to be a brand approach, versus a model approach".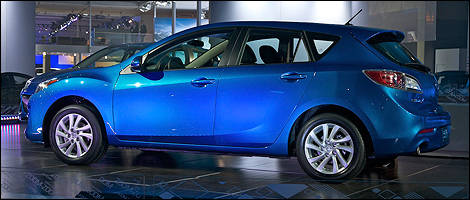 Photo: Michael Wong