• Toyota is recalling 96,000 units of its Corolla Cross.
• The problem concerns the front passenger airbag.
• The airbag may not deploy properly during a crash, increasing the risk of injury.
Toyota is to recall 96,000 units of the Corolla Cross SUV from the 2022 and 2023 model years. The recall applies only to current (non-hybrid) versions. The issue is related to the front passenger-side airbag. A manufacturing defect in the dashboard could prevent it from inflating properly. Obviously, an airbag that doesn't deploy properly can increase the risk of further injury in the event of an accident.
To resolve the situation, Toyota will inspect the affected models for the problem. If necessary, the company will replace the dashboard at no cost to owners.
Toyota has also stated that until the affected vehicles are inspected and repaired, people should not sit in the front passenger seat.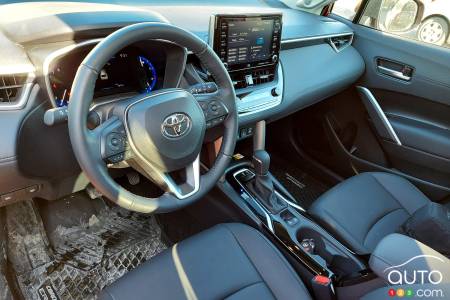 The Japanese automaker will contact owners by the end of July to inform them of the problem.
In Canada, 13,806 units are affected. Customers can obtain further information from Toyota's Customer Interaction Centre at 1 888 TOYOTA-8 (1 888 869-6828).