Volkswagen has shared images of the next-generation Tiguan SUV in final testing, in camouflaged garb. The revised model is set to arrive next year on the North American market, likely as a 2025 vintage.
Before then, it's likely we'll see a camouflage-free Tiguan presented this fall, with more details divulged at that time, so stay tuned.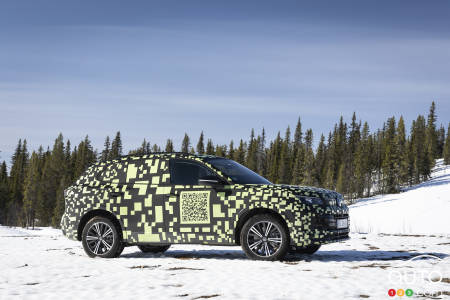 The design of the next Volkswagen Tiguan
From the images shared today, we can discern an SUV that's slightly rounder in shape. According to Volkswagen, the new Tiguan is about 3 cm longer than the old, but retains roughly the same wheelbase, height and width. The rear window appears to be a little smaller than in the current version, but that's to be confirmed.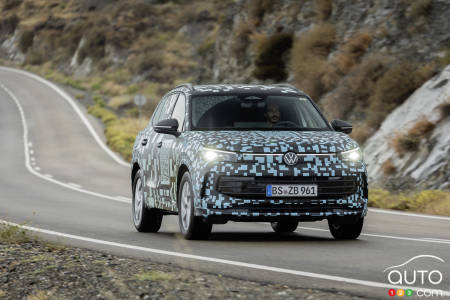 The headlights have been redesigned and VW says they will feature IQ.LIGHT matrix lighting technology.
The next tiguan is built on an updated version of Volkswagen's modular platform. The MQB evo, as it's called, integrated features like a new adaptive suspension.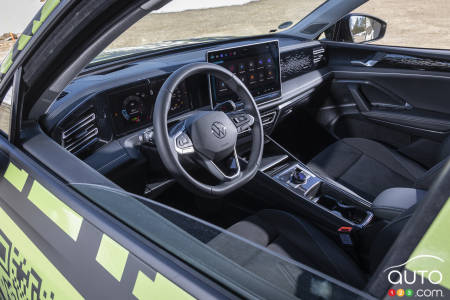 The interior of the next Volkswagen Tiguan
The images of the interior show us a lot more, and what we see is a completely new environment or almost. The dashboard has been redesigned to integrate fully the digital instrument cluster in front of the driver as well as the multimedia screen (the optional version of which is 15-inch, according to Volkswagen) That screen gives access to a new infotainment system the company promises s more intuitive and configurable.
The screen also now is where users will find the climate controls. Several commands previously accessed via buttons on the central console are now found on a rotary dial with its own mini-screen. That Driving Experience Control dial is used to choose the drive mode and adjust audio volume as well as the ambient lighting the Tiguan now gets. If you're looking for the gear selector, it's found on the steering column.
We can further see some distinctive design accents on the passenger side of the dashboard as well as on the door panel.
Volkswagen promises improved seating to go with all that improved tech. The front seats can be optioned with new technology that allows for adjustable massage and support.
Further back, Volkswagen says the vehicle's greater length translates into more cargo capacity; the company also says to expect more storage space than before.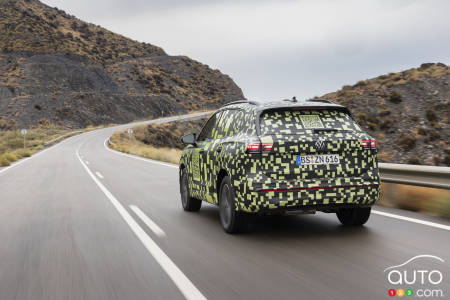 The powertrains of the next Volkswagen Tiguan
Volkswagen didn't detail the powertrains that will be made available with the North American version of the next Tiguan, but we can expect several options in the offering. One of them will be the returning 2.0L 4-cylinder turbo engine, and there could be a hybrid configuration as well. Beyond that, Volkswagen talks of an all-electric variant being ready for 2026.
More details will be coming this fall regarding the next-gen Tiguan, so stay tuned.