Swiss army knife on wheels
It might just be an impression, but a lot of people feel safer behind the wheel of an SUV or a truck, rather than a car. It's possible that manufacturers influence us on this matter, since this market is much more profitable than the small car one. On the flipside, though, is that manufacturers offer what the consumers want, and we're asking for more and more trucks.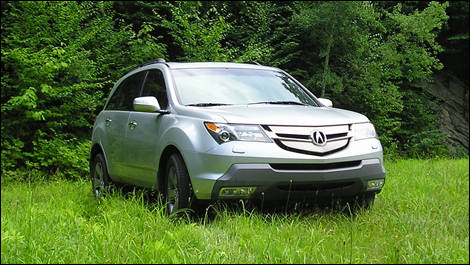 The MDX provides a feeling of superiority on the road.
Is there a vehicle that does everything? Absolutely everything? I think so. There are numerous such choices, and some cost more than others. This MDX is not what one can call affordable, but it compensates nicely by its solid qualities.
New V6 this year
The 3.5-liter engine that motivated the old MDX, as well as a number of Honda and Acura products, is replaced by a slightly bigger version. The new 3.7-liter produces 300 horsepower and 275 lb-ft of torque, 47 and 25 more, respectively. And since the 2007 MDX isn't much heavier than the 2006 model, we'd expect a performance improvement.
Although the new V6 is powerful and pleasant, it doesn't feel as lively as the 3.5-liter. The MDX is no featherweight, however, at over 4,500 lbs (2,050 kg). But acceleration is pretty good all the same, hustling from 0 to 100 km/h in more or less 8.4 seconds, which is more than acceptable for a big SUV. And
fuel consumption
, at 13.2 L/100 km on average, is reasonable.
Cushy ride
I've rarely driven a Japanese truck with such a smooth ride. Despite a little body roll, the MDX's suspension is very compliant, and absorbs even the roughest roads of the Eastern Townships region, where I spent a week's vacation with the family.
In addition, by pressing on the Comfort Mode button located on the floor console, the suspension becomes even suppler; it doesn't make a huge difference, but any improvement in ride comfort is always appreciated.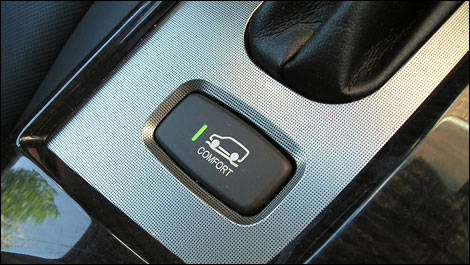 This SUV offers a high level of comfort.