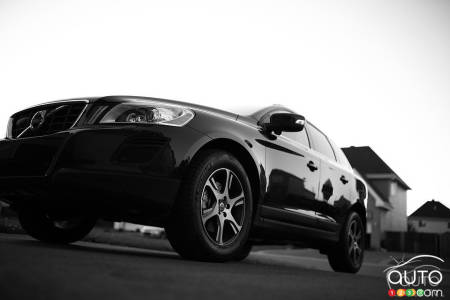 Photo: Miranda Lightstone
As the miles clicked by…
The open road is a telling place to be; telling for the passengers who are stuck with each other for hours on end, and telling for the car that's crossing those endless miles. From discovering things you never knew (or wanted to know?) about your travel partner to realizing the car you thought was the ideal road tripping vehicle clearly isn't, vacationing on the open road can be quite the adventure.
My husband and I decided to make the 6+ hour drive to Niagara Falls for a few days to get away from it all -- with our 1 ½-year-old son in tow, of course.
When faced with what vehicle I wanted to take on said journey, I knew I wanted something rather roomy, safe, comfortable and relatively fun to drive. My thoughts landed on Volvo, and I booked a
2013 Volvo XC60 T6
to get us to the Falls in comfort and style.
While there was plenty of good about the Volvo XC60, there was a bit of bad, too. Overall, it's a fantastic crossover that can be worth the dollars if you really want the Volvo logo.
What is the Volvo XC60 T6?
Introduced in 2008, the Volvo XC60 is a crossover vehicle. It wasn't meant to replace anything, but essentially pushed the V70 out as it was already headed out the door thanks to North America's aversion to the wagon.
Offering up more driving dynamics and a higher ride height, as well as good cargo space, the Volvo XC60 placed well in the lineup alongside the likes of the
XC90
.
2013 Volvo XC60 T6 Premier Plus Price and Specs
There are two engine choices and three models to choose from in the Volvo XC60 lineup. The base Volvo XC60 3.2 FWD starts at $39,350. My particular tester, a 2013 Volvo XC60 T6 Premier Plus with a few options rang in at $53,800 (with a starting price, sans options, of $49,150).
The Volvo XC60 T6 Premier Plus features Volvo's 3.0L I6 turbocharged engine that's good for 300 horsepower and 325 lb-ft of torque along with a 6-speed automatic with Sport Mode and
AWD.
Driving the 2013 Volvo XC60 T6 Premier Plus
After putting close to 2,000km on the Volvo in just seven days (spending close to 27 hours in the XC60's plush, cream-coloured seats), I can truthfully say I like the way this crossover drives. The 3.0L delivers despite the crossover's weight and throttle response is good.
Steering could have been a bit more on-point, but otherwise handling and manoeuvrability were good. Ride comfort was also good.
The laser-guided cruise control is also a godsend on wide-open stretches of boring highway. It's hard to let the car do the braking for you, but the Volvo XC60 T6 handled stop-and-go situations like a pro and kept us all safe.
Where the 2013 Volvo XC60 T6 Premier Plus really shone, in my opinion, was in fuel mileage numbers. While we did do a great deal of highway miles in the crossover, the overall 10.4L/100km reading at the end of the journey was highly impressive.
Inside and Out of the 2013 Volvo XC60 T6 Premier Plus
There's no denying that the Volvo XC60 T6 is a good-looking CUV. With just the right amount of ride height and a rugged, manly exterior design, this Swede is sophisticated without being prissy, and rugged without being classless.
Inside, the cream interior did frighten me a bit with a 1 ½-year-old, but the comfortable leather seats were easily wiped down when stray milk and juice made its way onto surfaces.
Cargo space was more than adequate. With a large running stroller, portable seat, playpen, overnight bags, food and other bits and bobs the 873 litres of trunk space was eaten up. My son did not have to share the rear bench with anyone except his riding companion, Piglet.
Now, here's where we discovered a bit of the bad with the 2013 Volvo XC60 T6 Premier Plus. There are a lot of technological gadgets in this CUV from blind spot monitors to front-crash sensors. One such feature was the automated lift-gate. We discovered if you try to do the work for the car it doesn't appreciate that. The lift locked in the open position and we had to have it towed. It was fixed in less than 24 hours, but proved how too much technology may be just that: too much.
Comparing the 2013 Volvo XC60 T6 Premier Plus
This Volvo crossover has some stiff competition from the Germans in the
Audi Q5
,
BMW X3
and
Mercedes-Benz GLK
. We mustn't forget the Japanese either; the
Lexus RX350
is a worthy contender as well. Who should take your dollars home? Well, that will come down to your priorities. Some offer better driving dynamics, others more safety features.
As a complete package, I think the 2013 Volvo XC60 T6 Premier Plus comes close.
Road Tests and Reviews

Consumers
2013 Volvo XC60 T6 AWD Premier Plus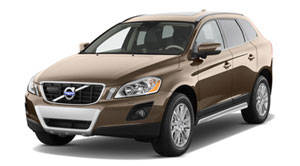 2013 Volvo XC60 T6 AWD Premier Plus