The Porsche Cayenne has always made sense to me. Here's a vehicle that offers up the interior space and comfort you want/need from an SUV, while simultaneously providing you with driving dynamics unlike any other people hauler on the road. Yes, you can track your Cayenne ─ the one you take to Timmy's soccer practice and to the grocery store on the weekends.
And now, you can save on fuel with an E-Hybrid version. Equipped with a lithium-ion battery that bumps up horsepower and allows for small jaunts on EV power only, the 2015 Porsche Cayenne S E-Hybrid seems like the best of both worlds.
I just couldn't get behind it.
Green-ish
If you're purchasing the Cayenne S E-Hybrid to satisfy your need to help save the planet, you're really only being as green as the callipers and "hybrid" badging on the vehicle (that is a very vibrant green, indeed, and the only distinguishing features that separate an E-Hybrid from a regular Cayenne S).
Sure, you can travel 18-36 kilometres (according to Porsche) in electric mode only, which will surely "help" the planet as you save it from deadly emissions. However, 95% of your driving will be done with the exciting 3.0L supercharged V6 that produces 416 horsepower (of which 95 are electric ponies), which is slightly less environmental.
So, here's my dilemma: Why not buy the diesel?
Let's get the differences out of the way immediately. Yes, the E-Hybrid has quite a few more ponies (close to 170, actually), but it's also about $15,000 more expensive.
The Cayenne Diesel, which I absolutely adore and drive whenever I get the chance, will do about 700 kilometres on a single tank (or more, depending on how you drive, of course). On the other hand, the Cayenne S E-Hybrid, on my watch, was barely able to maintain 11.5L/100km for a week of combined highway and city driving.
Then there is the torque, which is really what a diesel engine is all about. The Cayenne Diesel's got 405.7 lb-ft, whereas the Cayenne S E-Hybrid felt sluggish and laboured when leaving a stop.
So, I'll ask you again, but in a slightly different way: Why buy this SUV?
Green with envy
I struggled with the answer to that question the entire week. There's no denying the Porsche heritage and quality in the Cayenne S E-Hybrid, and for that alone it's worth investing in. However, when it comes to the drive and performance, this particular model falls rather flat for me, and that's something future buyers should realize.
Having driven both the Panamera S E-Hybrid and now the Cayenne S E-Hybrid, I can attest that it is only the hybrids from Stuttgart that suffer from this stunted performance on the road. It's as if they feel weighed down, and the brakes are much less responsive under harsher situations (read: down the Sea-to-Sky from Lillooet to Whistler on switchbacks on a steep decline). Steering is also muted and feels a bit disconnected.
What it comes down to is a series of little tweaks and changes made to accommodate the Cayenne S E-Hybrid as an electric vehicle (at times) and to keep it as fuel-efficient as possible. This is not a racing Cayenne; this is a save-money-at-the-pumps (kind of) Cayenne.
And it's also a novelty thing.
That was the only answer I could come up with by the end of the week: The only reason you'd buy a 2015 Porsche Cayenne S E-Hybrid over the diesel (or a regular S, for that matter) would be to one-up your neighbour who has just bought a Lexus RX 450h ─ because he actually wanted a hybrid, not a faster, cooler-looking Cayenne S.
Truth be told, this vehicle is an eye-catching vehicle with its vibrant green detailing. It makes you stop and take notice and ask questions and be intrigued. It's a cool hybrid. Cooler than most, I'd say. You buy it to be the cool guy.
The allure of the hybrid/EV
Today's automotive marketplace is electric (see what I did there?) and completely abuzz with the latest in electric and hybrid technology. So many manufacturers are getting on board the EV train, and Porsche is no different.
Their 918 Spyder is an engineering feat and absolutely stunning. However, the hybrid technology that's trickled down to the masses who will never in their life afford the 918 and so turn to the Panamera or Cayenne instead just isn't as stunning. Not that the technology is flawed, but the application is wrong. They don't feel like Porsches should, and they aren't fuel-savvy enough to justify the purchase price (in my opinion).
Sure, this car offers up much more trunk space, but if it's exclusivity, environmental friendliness, and massive fuel savings I'm looking for, I'll take my near $90,000 to Tesla and settle up there.
Road Tests and Reviews

Consumers
2015 Porsche Cayenne S E-Hybrid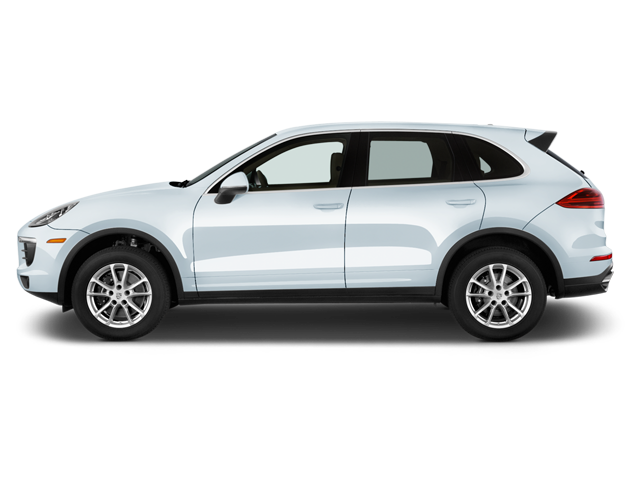 2015 Porsche Cayenne S E-Hybrid