Why does life have to be rational? Why can't we do what we damn well please? The 8-year-old in me wants nothing more than to play and not have to be an adult anymore! This inner child does want his driver's license, yet still not have to work, pay a mortgage, and raise a baby.
Perhaps I'm being nostalgic, but I know I'm not the only one. The playful gang at FCA know this as well. Why else would they continue to offer a vehicle that so vehemently bucks the current trend of going green and emission-free? Where else can one get a snarling V8-powered, 6-speed manual, retro-cool, 2-door sports car? Oh wait, right…
This summer, I got to drive McLarens, Porsches, a Lamborghini, some Audis, and the transcendent BMW M2. In the end, though, the 2016 Dodge Challenger SRT 392 will have left as deep a mark on my psyche as these incredible cars. It's not the fastest, sexiest, most exclusive or most expensive, but the degree of attraction registers on an irrational scale.
An old friend
I've had the immense pleasure of reviewing a Challenger every year since 2009. Even today, when I'm handed the keys, I fill up with the giddiness a child gets when they're allowed to do something that's usually not permitted. I know that the next seven days will be all play and all fun.
Of all the available versions of the Dodge Challenger, last year's R/T Scat Pack Shaker is the absolute poster child of the modern-day muscle car. This summer's SRT 392 would be a close second―and both well ahead of the insane SRT Hellcat.
At $57,495, the Challenger SRT 392 is not a bargain, but finding a 485-horsepower car that's as well-equipped is nearly impossible to do. The aforementioned R/T Scat Pack Shaker retails for $51,895 and gives you the same power, but not the massive front Brembo brakes, leather seats, and ginormous P275/40R20 performance tires. One way or another, boredom is not included.
Save the manual SRT!
If walking up to the car is not stimulating enough, especially after opening the door with the horribly vintage (but cool) door handles, then sitting in the seats and prodding the Start button will send your car-loving soul to another dimension.
The 6.4L V8 is pure and unfiltered (well, it is, but you know what I mean) mechanical joy. The rumble and noise force you to surrender the day's stress and replace it with excitement and a smile. The experience is so good that you might start it up all over again, just because.
The only―and most important―option to get is the $1,000 Tremec 6-speed manual gearbox. Stripes and red seatbelts are allowed, but as is, the Dodge Challenger SRT 392 is essentially perfect.
The unusually tilted shifter falls in hand; finding first gear is a pure delight and absolute elation ensues. For such a powerful and beefy car, the controls are impressively light and easy to operate. The clutch's friction point holds no secrets, and the pedal's weight is perfect. Also ideal is pedal placement as working heel-and-toe downshifts is supremely easy. Without exaggerating, it's on par with a Porsche 911.
392
The V8's torque comes in at a relatively high 4,200 rpm, but that simply means the throttle must be goosed for a proper launch. Try it; you'll thank the Gods of rubber when you do. Keeping the go-pedal against the firewall equals a 0-100 km/h dash in roughly 4.5 seconds.
Yet, at the same time, the SRT 392 is not all that difficult to drive, even at full clip. The one bug is the steering wheel with its oversized spokes that limit proper grip. Otherwise, the chassis is properly sorted to handle all of the twisting energy.
While crushing wannabe streetlight racers is a blast, the Dodge Challenger is best enjoyed as a cruiser. The engine is generous throughout the powerband thus enabling easy acceleration in higher gears. This car can be maniacal, sure, but is all about being laid-back.
Not a sports car
The 2016 Dodge Challenger SRT 392 might be set up with an SRT-tuned, 3-mode suspension system using Bilstein dampers and chunky sway bars, but the ride is decidedly comfortable. Body roll is present in most circumstances regardless of the selected suspension setting. Weight distribution is at a fair 55/45 front-to-rear, which creates the mildest amount of understeer when pushed.
On the track, the Challenger SRT 392 struggles with its weight. The large P275/40R20 tires provide loads of grip at the limit; however, breaking said grip requires nothing more than an extra millimetre of throttle pedal travel―more fun ensues. It's best to leave "traction" in Sport mode if your drifting experience is limited.
The SRT 392 and Hellcat models benefit from 6-piston Brembo front calipers that do their best to keep concrete walls away from the car's gorgeous front fascia, but will suffer from serious fade after a brief number of laps. For street use, they are brilliant, though.
For the styling
I continue to say that, regardless of how attractive the current Ford Mustang and Chevrolet Camaro are, the Dodge Challenger persists as the most endearing modern-day pony car. This thing is HUGE and nobly so.
Every angle uncovers simple styling details that are easy to understand and appreciate. That's why it's effortless to love this car.
The cabin is much the same. The seats are big and comfortable, although not intended for serious driving as the side bolsters are so large that they limit forearm travel when shifting. The dashboard has a novel setup that is plenty ergonomic, while FCA's Uconnect multimedia and infotainment centre returns as one of the best in the business.
Irrational love
Irrational sentiments are generally challenging to explain. As I reread my review, I get the sense that I haven't properly expressed why I love the 2016 Dodge Challenger SRT 392 so much. It's all about emotions and feelings, and they are difficult to describe.
The best way to understand how this car is greater than the sum of all its parts is through a test drive. If you do try it, make sure you've had a tough day at the office or that the kids have made your day a living hell. The Challenger SRT 392 will take all your worries away―except perhaps coming with a way to explain to your spouse that you just bought the car…
Road Tests and Reviews

Experts

Consumers
2016 Dodge Challenger SRT 392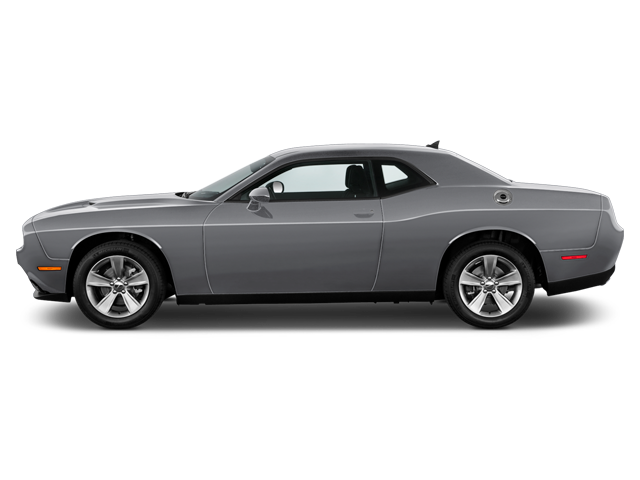 2016 Dodge Challenger SRT 392