Kia Rio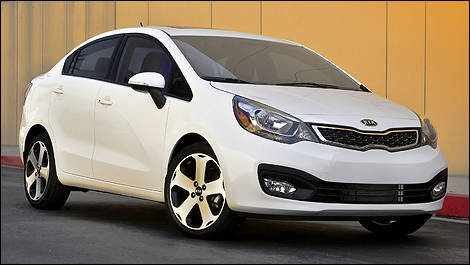 Photo: Kia


MG: Hit:
Kia's new design language looks pretty good on its smallest sedan. With those distinctive looks, 40 mpg, and Kia's track record for decent pricing, they will be only one outcome — lots of happy customers. Also great to see "stop-start" showing up on a high-volume, low-cost vehicle like Rio.
LW: Hit.
Hot on the heels of the four-door hatch, the
Rio sedan
was unveiled at the New York Auto Show. Whatever Kia did to coax designer Peter Schreyer away from Audi, they'd better keep doing it because the new lineup is stylish and refined; words you'd never have used when talking about Kia a mere five years ago. Leaps and bounds ahead of its predecessors in terms of styling and technology, the Rio boasts phenomenal mileage, an idle-stop function and UVO, the Microsoft-powered interactive infotainment system.
Chevrolet Malibu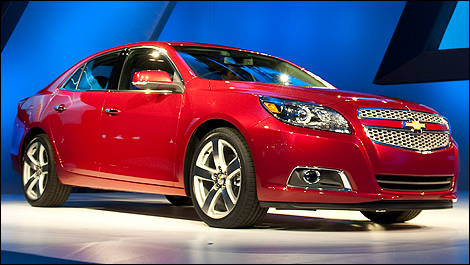 Photo: General Motors


MG: Miss:
I give it a "Miss" but consider it a shot off the post. Very close. It's a handsome car, and the eAssist system with stop-start features on the Eco model makes it a great alternative to full-on hybrids. But the current Malibu had a more distinctive look — this revised one looks too much like a larger Cruze.

LW: Hit.
I can't say I'm crazy about the grill, but then I didn't like that honeycomb brightwork when used on the otherwise pretty Solstice either. Aside from its looks, the grille itself helps to reduce wind resistance with the use of "active grille shutters". And it's got a great Camaro-esqe backside. Debuting simultaneously in Shanghai and NYC, the
Malibu
represents an important investment in General Motor's global future, similar in design and approach to the Cruze.
Volkswagen Beetle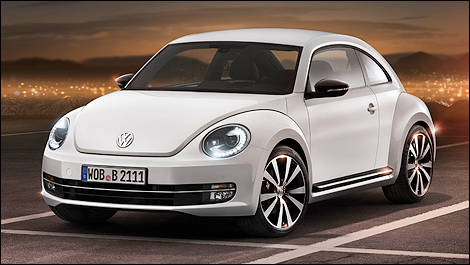 Photo: Volkswagen


MG: Miss:
It looks refreshed, with a new sportier attitude. Lots of great engines too. But the excitement of seeing a born-again
Beetle
on the road has come and passed. Now it's just another car. You can't fault VW from trying to make Beetle into a cult brand like Mini, but seems too mainstream for such a role. But again, a nice re-think that will certainly add volume to the VW's ambitious growth plans.
LW: Hit, hands down.
I don't care how popular the previous model was - its bubble-headed cartoonish-ness always left me cold. The new Beetle, which simultaneously debuted in Shanghai and New York, returns to its Porsche-related roots yet still manages to maintain the all-important Bug cuteness. Most importantly - the new Bug now comes with a dollop of performance and handling.