With great pomp and ceremony, the new eighth-generation Porsche 911 made its official debut last November at the Los Angeles Auto Show. Now, as per the German automaker's usual m.o., different variants are seeing the light of day as well.
This time around we get to meet two new Carrera editions of the 911, the coupe and the cabriolet.
Both versions will be powered by a 3.0L 6-cylinder twin-turbo engine delivering 379 hp and 331 lb-ft of torque. This represents an increase of 9 horses in comparison with the outgoing model, while the maximum torque will be available between 1,950 and 5,000 RPMs.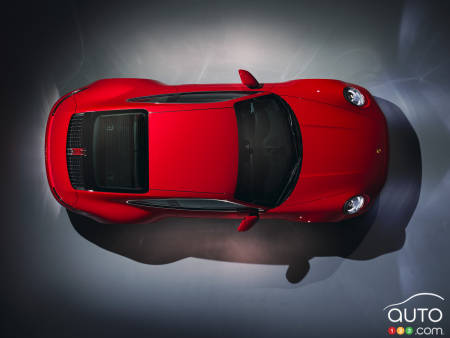 Power is managed by the company's new dual-clutch PDK transmission, allowing for 0-100 km/h acceleration in just 4.2 seconds. Adding the optional Sport Chrono package brings that down to 4 seconds flat. Those who plan on taking their 911 on to the track will be able to attain a top speed of 293 km/h, that is if they can find a straightaway long enough to attain it and slow down safely.
Front 19-inch and rear 20-inch performance tires help optimize road grip.
The equipment features on the two 911 Carreras is comprehensive, it goes without saying. In fact, it mimics what's offered in the Carrera S variants. The interior harbours a 10.9-inch screen for the multimedia system and all manner of connectivity options.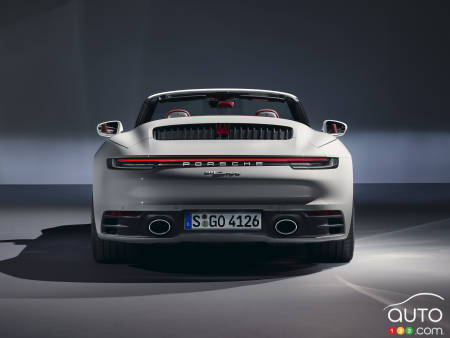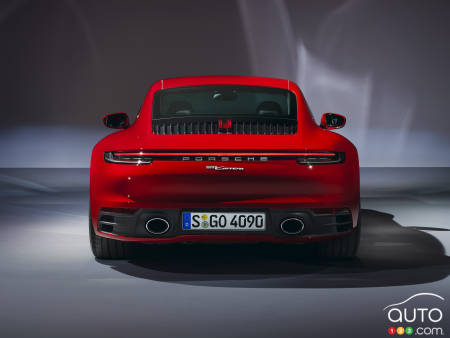 The model also comes with a Wet Mode for driving on wet road surfaces with improved road grip. The Carrera editions are further distinguished by unique alloy wheels and brakes, as well as distinct exhaust tips.
The Porsche 911 Carrera coupe version will be offered in Canada starting at $111,000, while the 911 Carrera cabriolet variant will cost an extra $14,600, for a total of $125,600. Buyers can place pre-orders starting now; deliveries will start early in the new year.
Still to come are the Carrera all-wheel-drive variants.