The 2024 Hyundai Santa Fe is a radically redesigned version of the Korean brand's mid-size crossover. Hyundai has shown itself to be one of the boldest automakers in the trade in recent years in terms of design, and the latest example of that is this boxy new Santa Fe, now virtually bereft of soft curves.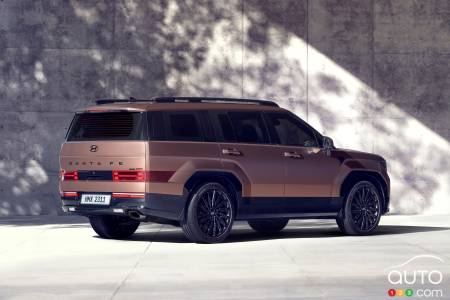 Design of the 2024 Hyundai Santa Fe
The SUV hadn't received a major overhaul since 2018 so the timing was right. But the new design is quite a major departure, the Santa Fe now a much beefier-looking SUV in the mould of the larger Palisade SUV. Hyundai says its aim was to give a model a grander look, so the wheelbase has been lengthened and has bigger 21-inch wheels on its four corners.
To further the impression of bigness, The hood sits high, the fenders are sharper and the front end gets distinctive H-shaped headlights that mirror other similar elements on the grille. The read end has the H-themed lighting as well but is otherwise a very minimalist surface with very few details, cuts or lines, save the Hyundai logo and Santa Fe script.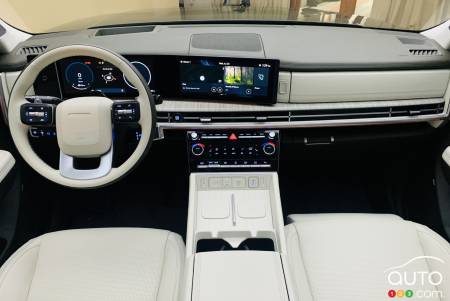 Interior of the 2024 Hyundai Santa Fe
The new Santa Fe gets a 12.3-inch digital instrument cluster in front of the driver, set within a curved panoramic display that also includes a multimedia interface (also 12.3-inch). The upholstery will be in contrasting colours and Hyundai promises high-end materials all around, including sustainable materials but also wood trim and optional Nappa leather.
Hyundai's reveal today focused solely on the design aspect of the new Santa Fe; details on the powertrains, specifications and even launch date will be forthcoming in August when the automaker gives the model a full presentation.