The third-generation Volkswagen Tiguan, the one just unveiled for Europe, features a number of noteworthy new features. Aesthetically, the vehicle adopts a more athletic design than its predecessors. A strip of light links the rounded corners where the headlamps are located, and at the rear, an LED strip adds a contemporary touch.
The new Tiguan is also more spacious, with a length of 4.53 m, a height of 1.63 m and a width of 1.84 m. Trunk space has been increased to 652 litres.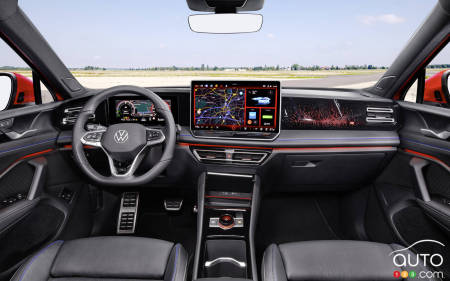 Inside, the next European Tiguan is equipped with a MIB4 multimedia system and large screens. A new IDA voice assistant has been integrated, as well as a new rotary control with an OLED screen. The dashboard resembles that of the Passat, but the bottom section has been completely redesigned.
Under the hood, several engine versions are available, including a plug-in hybrid powertrain. The eHybrid version offers a range of 100 km in 100-percent electric mode, and up to 1000 km in combined electric and thermal modes.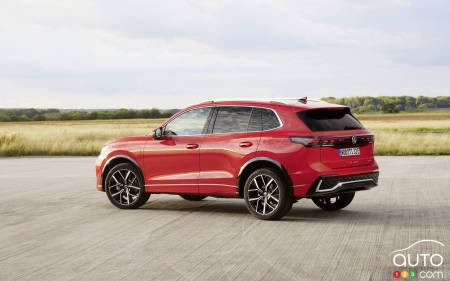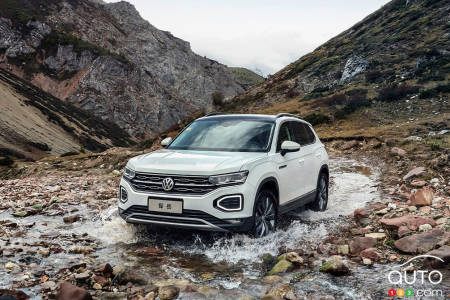 What to expect in Canada
About a month ago, Volkswagen confirmed that the new-generation Tayron would become a global product. This Chinese model - and not the Tiguan just presented for Europe - will serve as the basis for the next Tiguan to come to North America.
While the Tiguan name will be retained, the SUV will probably be larger, and its specifications will be closer to those of the Tayron than to those of the European Tiguan. The 2.0L turbocharged four-cylinder engine should be retained, and a plug-in hybrid model is also in the pipeline.
Exact availability of the new North American Tiguan has not yet been confirmed. However, it is expected next year as a 2025 model. Further details on exact features, including equipment options and specifications, are awaiting confirmation from Volkswagen.