After Hyundai gave us a sneak peek at the changes it was making to its Palisade SUV, Kia, right on cue, is doing the same with its sister model, the Telluride.
And just like Hyundai's Palisade, Kia's revised 2023 Telluride will be presented officially at the New York Auto Show, which starts next week.
Basically, the brand's popular SUV is getting a new headlight design. Also, the signature LED daytime running lights are redesigned with two parallel and vertical lines.
It is possible that in these images we're looking at a new variant with more robust styling, which many have been expecting. It remains to be seen what that version will be called here; there's talk of X-Pro models south of the border, but there could also be X-Line variants, which we're familiar with in Canada. In the case of the 2023 Sportage, Canada doesn't have an X-Pro model, but it does an X-Line version; the U.S. market has both. We'll likely learn more about that next week.
Browse cars for sale available near you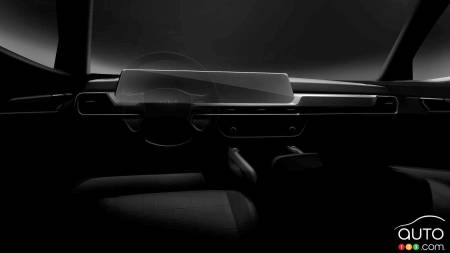 Finally, a sketch of the interior shows more important changes that point to what we've seen in the new Sportage. We can see a huge screen, arranged horizontally, dominating the dashboard. We'll have to see about the details and the distribution of controls (between button and touch approaches) when the model is officially shown in New York.
Stay tuned next week, then. As for the arrival of the 2023 Telluride in dealerships, it will obviously be before the end of the year, but we'll have a more precise timeline in the coming weeks.