History/Description
: The Lincoln MKS' job was to bring Ford's presence into the luxury car scene, challenging luxury and entry-luxury models like the
Volkswagen Passat
,
Chrysler 300
,
Acura TL
,
BMW 5 Series
and
Audi A6
.
Big, handsome and generously proportioned, the MKS packed plenty of space for a four- or five-person road trip. Technology abounded, and features like voice-command, navigation, full Bluetooth connectivity and an advanced parking system were all available. Climate controlled leather memory seats, a THX audio system and multi-zone climate control added to the MKS' promise of affordable luxury.
Look for V6 power all around, namely from a naturally aspirated 3.7L unit with 273 horsepower, or a twin-turbocharged "EcoBoost" 3.5L V6 with 355. All models got an automatic transmission. Front-drive was standard and AWD was available, but standard on EcoBoost powered models.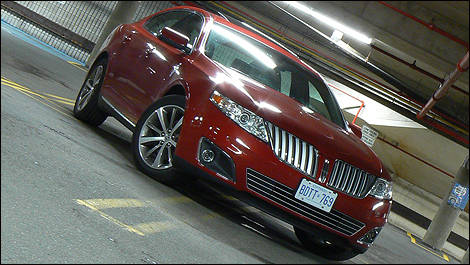 (Photo: Justin Pritchard)
What Owners LikeAbout A Used Linciln MKS
: Power output, space, comfort and interior quality were all highly rated by MKS owners taking to the web to share their experiences. A commanding driving position is also favoured. Overall, this appears to be a car loved for delivering affordable access to the motoring high-life.
What Owners Dislike
: Some owners wish for better mileage and a firmer, sportier ride.
Common Issues With A Used Lincoln MKS
: Once you've confirmed proper operation of all interior electronics, pay special attention to the audio system. Ensure the THX unit plays back music from all sources clearly, and without popping or hissing. If that's not the case, a Technical Service Bulletin may help solve the issue.
Check all door-locks for proper operation, paying special attention to the right-rear door. Some owners have reported that for reasons unknown, this lock may not engage properly.
Cycle the climate control system through its various settings as well, noting any unusual clicking or popping noises and checking for proper operation. A "door blend actuator," which basically opens and closes flaps within the climate control system, could cause these problems if it goes bad.
Ensure the transmission shifts smoothly and eagerly up and down through the gears. Hard shifting, a feeling of being "stuck" in a certain gear or a "clunking" sensation should not be present, as they could indicate a problem with the transmission or its control module.
On models with All Wheel Drive (AWD), have a part called the Power Take Off Unit (PTU) checked for signs of leakage by a Ford or Lincoln mechanic. This problem isn't necessarily troublesome if repaired early, though a massive leak could fry this integral component of the AWD system.
Finally, budget for a full fluid change and tune-up if you're unsure of the maintenance history of the model you're considering.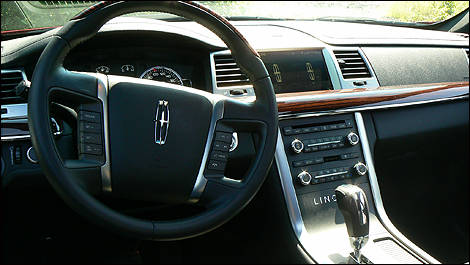 (Photo: Justin Pritchard)
The Verdict Of The Used Lincoln MKS
: In the used market, MKS will be tough to beat where overall size, performance, comfort and feature content is concerned. A non-turbocharged, front-drive model will be the cheapest to insure, fuel and maintain for the long term. Seek a mechanical and electronic thumbs-up from a Lincoln technician for maximum confidence.
2012 Lincoln MKS