• Rumours point to Dodge bringing back the Stealth name in 2025, only this time for an SUV.
Those who lived through the early 90s will remember a Dodge car named Stealth. That front-wheel-drive (and four-wheel-drive with the top-of-the-range version) sports car was the result of a collaboration with Mitsubishi, but it was never a great success and enjoyed but a short career spanning 19910-1996.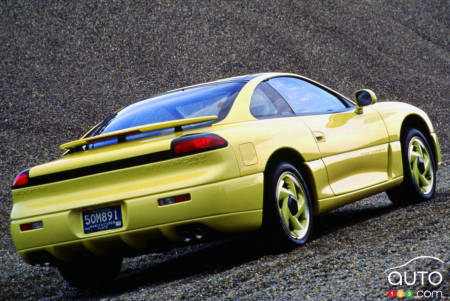 The model might be gone but the name has recently resurfaced. There's been active speculation regarding its resurrection for some time now, but Motor Trend site recently reported that Dodge is planning to transition the Durango three-row SUV to a still-larger format. Which leaves room for a new SUV to join the lineup.
As you may have guessed, this newcomer is to get the Stealth name. The new model is scheduled to be ready for the end of 2024 as a 2025 model, so it's still some way off.
It's not yet known on which platform the new model will be based. One option would be to migrate the Durango to the Grand Cherokee's new WL architecture. The second would be to place the Stealth on Stellantis' STLA platform (for large vehicles). This opens the door to hybridity and electrification.
As for the Durango, there has in the past been speculation it could get a ladder chassis, like the Jeep Wagoneer and Grand Wagoneer. The next Durango would become the cousin of these models, while the new Stealth would be the cousin of the Grand Cherokee.
That's a lot of speculation, but something's got to happen at Dodge to prevent the brand's slow death.
Motor Trend reports that the new Hurricane twin-turbo 3.0L inline-6 could be used for the Stealth, probably with electric assistance. We may get a glimpse of a hybrid powertrain for this vehicle when the Jeep Wagoneer 4xe debuts in 2024.
At dealer meetings earlier this year, unnamed sources said that the Stealth will come in a "radically different" form from the Durango, the idea being to produce something closer to "what people are looking for". It would also offer a cabin for seven people.