In recent weeks, first Ford and then General Motors (GM) announced that owners of their vehicles will soon be able to use a large part of Tesla's charging network in North America.
Essentially, the agreements provide drivers of Ford and GM vehicles with access to some 12,000 of the company's 17,000 charging stations across the USA and Canada.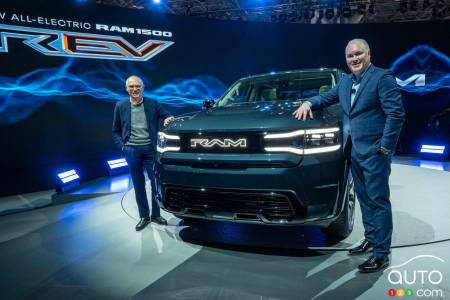 This week, it's Stellantis' turn to let it be known it's looking at the possibility of doing the same.
"At this time, we continue to evaluate the NACS (North American Charging Standard) standard and look forward to discussing more in the future. Our focus is to provide the customer the best charging experience possible. Our Free2Move Charge brand will offer seamless, simple solutions whether at home or on-the-go through partnerships with charging providers."

- Stellantis statement
It's estimated that the NACS will come to be used by around 60 percent of the US EV market as a result of the partnerships announced with Ford and GM.
In the wake of those deals, a host of electric vehicle charging equipment manufacturers have said they will offer chargers with Tesla's connector, giving the NACS a further advantage in the ongoing battle involving charging standards.
Tesla boss Elon Musk told a conference in Austin, Texas, that access to its exclusive charging networks "might be actually a competitive disadvantage", but that it would "help the rest of the industry."