The 2011-12 Auto Show season has already come and gone in a whirlwind of glorious glitz, green glamor and grandiose horsepower.
In the event that you've recently awoken from your winter slumber and missed the entire show circuit, here are our Top 10 unveils of the season.
10. 2013 Ford Escape
(Los Angeles Auto Show)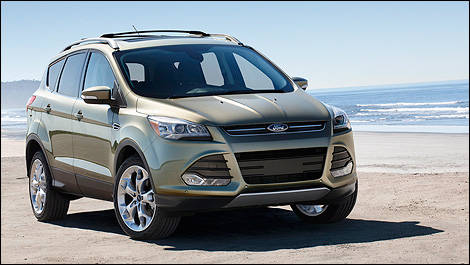 Photo: Ford
After 13 years of loyal service, the ever-popular Ford Escape said goodbye to its rustic SUV looks and hello to a refined "Smarter Utility Vehicle" appearance and breeding. The new Ford Escape will hit the road in 2012, offering a choice of three 4-cylinder mills teamed up with a 6-speed autobox, including a 2.0L EcoBoost (237 hp, 250 lb-ft) option.
More details on the 2013 Ford Escape.