As it's been for a few years now, one of the strongest trends in 2020 within the automotive industry is the popularity of models with at least a robust appearance. The trend is towards off-roading and to tough 4x4s; automakers have been happy to oblige the demand for vehicles capable of venturing far from the paved road.
Back in 2018, we were already painting a picture of the growing popularity of this vehicle segment, but as we revisit the domain now, we can only admire how much the offer has grown in two years. And very likely this is only the beginning, as several other 4x4s will be added to manufacturers' lineups in the coming months and years. Here is our overview of the best 4x4s available on the market... or which will be in the coming months.
Discover Shopicar! All new makes and models and all current promotions.
Jeep Wrangler Rubicon / Jeep Gladiator Rubicon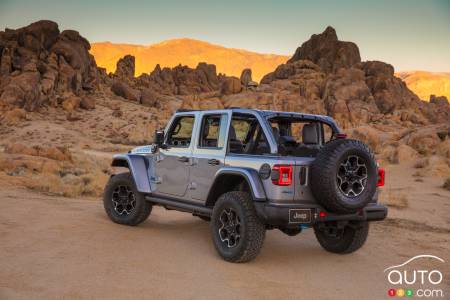 Once again, we start this tour with the most famous 4x4 of the planet, the Jeep Wrangler. Its capabilities need no further introduction in 2020-2021. And the lineup of this ultimate American 4x4 continues to expand with the integration of the very first Wrangler Plug-In Hybrid. The Wrangler 4xe is even designed to be driven in pure electric mode for a short distance. And that's not all, because a variant with a V8 HEMI engine is under development.
Let's not forget the Gladiator either, the pickup that uses several of the Wrangler's mechanical components, though not – at least for now! - the electrified powertrain.
See also: 2020 Jeep Wrangler Rubicon 2-door Review : The True Wrangler
See also: Technical Specifications: 2020 Jeep Wrangler Unlimited Rubicon