Is the defining qualifier a price-point? What about a horsepower level? Or perhaps, some vaguely-definable cool-factor sets the supercars apart from the mere performance cars in the world of the auto enthusiast.
Or maybe, just maybe, the term 'Supercar' is flexible. Perhaps, rather than a minimum amount of some quantifiable thing, a 'supercar' is any machine that elicits a certain feeling, emotion and sensation for its owners.
Let's go with that definition. Assuming we can agree to put traditional minimums of price and performance aside, here's this writer's pick for the Top Ten Supercars at this year's Canadian International Autoshow in Toronto, Ontario.
Maserati Gran Turismo S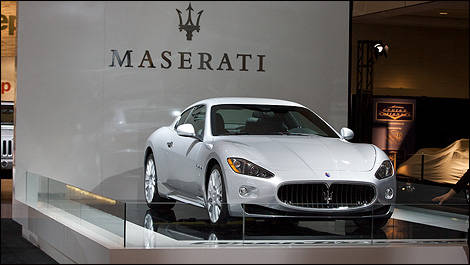 photo: Michael Wong
Of course, our all-inclusive supercar rule doesn't mean there won't be some expensive, powerful models on the list.
Thanks to a new global alliance, Maserati's majestic-looking Gran Turismo S was actually parked inside a small glass fence at the Chrysler Exhibit. One of the most intricate and emotionally-dense sheetmetal bodies at the show, this Italian coupe gets a 4.7 litre, 440 horsepower V8 engine. Bid, anyone?

Maserati Gran Turismo Convertible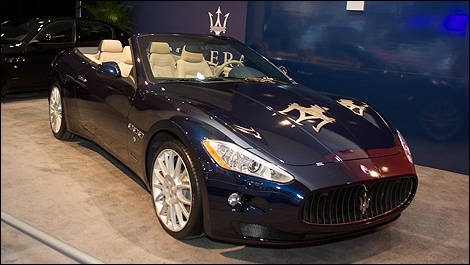 photo: Michael Wong
What's sexier than a lean, gorgeous Italian model? A topless lean, gorgeous Italian model! Maserati offers up a roofless variant of the Gran Turismo in their striking four-seat Gran Cabrio model. North Americans call it the Gran Turismo Convertible.