Los Angeles, CA - Kia has premiered two new all-electric concepts, the EV3 and EV4 pairing, at the 2023 Los Angeles Auto Show. At least, it premiered them from North America. Like Honda with its Prelude, the Korean automaker had previously presented the two concepts, but on the other side of the world.
Both of these smaller EVs are expected to go into production, and that should happen fairly soon. What's more, unlike the EV5, yet another electric concept the automaker has unveiled in the last while, the EV3 and EV4 are coming to the North American market.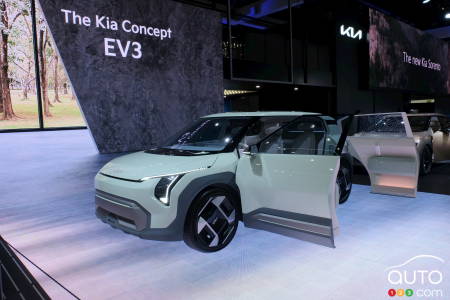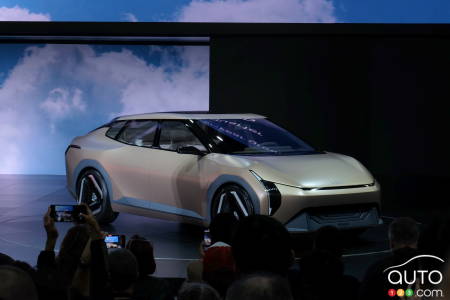 The two models are built on the Hyundai Group's E-GMP platform. In this case, we can expect somewhat smaller charging capacity than the EV6 and brand-new EV9. It will likely be 400 volts but that remains to be confirmed. The battery packs in the EV3/EV4 tandem will be smaller as well.
Shape-wise, these two are bit of a Laurel and Hardy pairing. The EV3 is a fairly standard rectangular small SUV, while the EV4, a liftback sedan, clearly wants to be like the larger EV6 we already know.
The two models seem like they're adopting pretty similar interior designs, though we couldn't get that close to either one on this day. We're not sure these concepts are really that close to being production-worthy.
But they are here in Los Angeles, part of a prominent presence by Kia at the auto show. The EV9 is on display of course, and the revised 2024 Sorento SUV was presented at the same time.