No sooner has the new edition of BMW's Z4 roadster made its debut that already rumours are suggesting the model could be on its way out after this generation.
Surprising? Yes and no.
The model just rolled out almost never saw the light of day, the company behind it very hesitant to pour huge sums of money into the development of a low-volume car. In fact, had it not been for Toyota's desire to bring back the Supra, this Z4 would likely never have come to pass.
Right now the company is in the midst of reorganizing with the goal of reducing costs to free up the massive amounts of money required for development of electric mobility and autonomous-drive technologies. The company is taking a very close look at the worst sellers in its catalogue.
In Europe, the axe has fallen on the three-door version of the BMW 1 Series, and in May the company confirmed it was killing the Gran Turismo variant of the 3 Series.
Earlier this week, the Automobile website reported that the short-wheelbase version of the 7 series, the 2 Series convertible, the X2 SUV and even the two-door variant of the new 8 Series are at risk. The latter is a particularly surprising candidate for the ax, seeing as how the product is brand-new.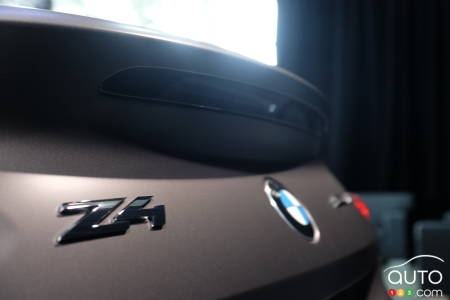 The Z4 has not escaped the rumours, of course. In its case, the explanation can be found in the lowly sales totals it is racking up. Case in point, in Canada the new X7 SUV has outsold the Z4 by a factor of 12 so far in 2019. It's not hard to see where the interests of consumers lie… and where there's greater potential for profits for the manufacturers.

Meanwhile the company continues to be active in terms of developing other new products in the coming few years. Next year we should see the iNext electric SUV debut; rumours are suggesting it could be called the i6. An i4 sedan is also said to be in the works, as is an M-badged model that would replace the i8, and an X8 SUV could be the horizon as well.
One thing we can be sure of is that the BMW product range will in a few years look pretty different than it does now.