Completing the series of concepts it has spent the last several weeks unveiling, Nissan introduced the Hyper Force performance concept at the 2023 Tokyo auto show (now the Japan Mobility Show). This is undeniably the most spectacular of Nissan's five concepts, with its aggressive styling led by butterfly doors and an outsized rear wing, as well as white and red illuminated blocks on the front end.
Nissan Presents Hyper Urban Concept
Nissan Presents Hyper Adventure Concept, 2nd of 4 to Come this Month
Nissan Unveils Hyper Tourer Concept
Nissan Introduces Hyper Punk Concept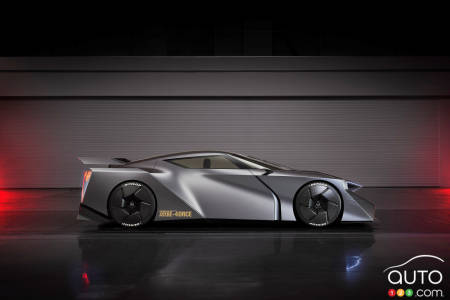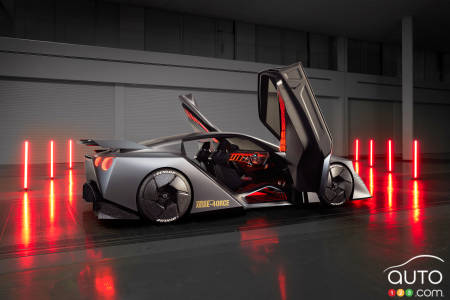 Though Nissan didn't come right out and say it, it's likely the Hyper Force is conceived as the possible next flagship sports car to fly the Nissan banner, a descendant of the GT-R R35. To wit, the Hyper Force has two drive modes: R (for Racing) and GT (for Grand Touring).
The front fenders of the concept contain power-operated vents and the car rides on forged carbon wheels, and those butterfly doors are truly epic in size and prominence. If there is a production version of this to come, we can absolutely expect some of the farther-out-there elements to be tossed aside along the way.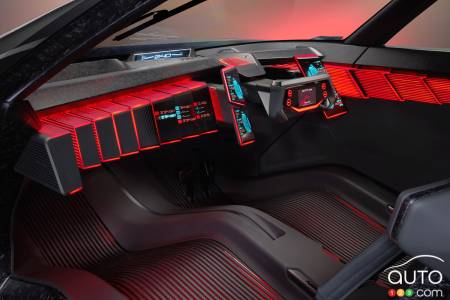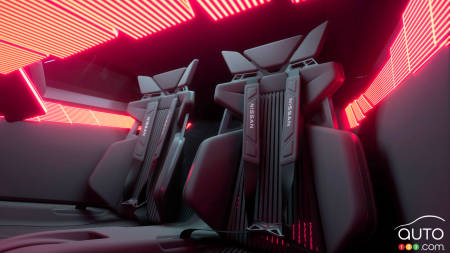 Inside, it's suitably futuristic and there are LEDs lighting elements everywhere, the seating is angular with substantial lateral supports, and Nissan has given this evidently track-focused model a racing wheel.
Nissan says the Hyper Force has solid-state batteries (a hypothetical at this point, but no matter) good for 1,000 kW, for an astounding 1,341 hp of output. The EV also gets Nissan's e-4ORCE system, or AWD with motors controlling each set of wheels.
Nissan says nothing about when or even if or any of the five concepts introduced this fall will reach production. At the very least, they're design studies meant to showcase where the automaker is headed with its future electric vehicle design signature, and some of the technologies it plans to implant in them.